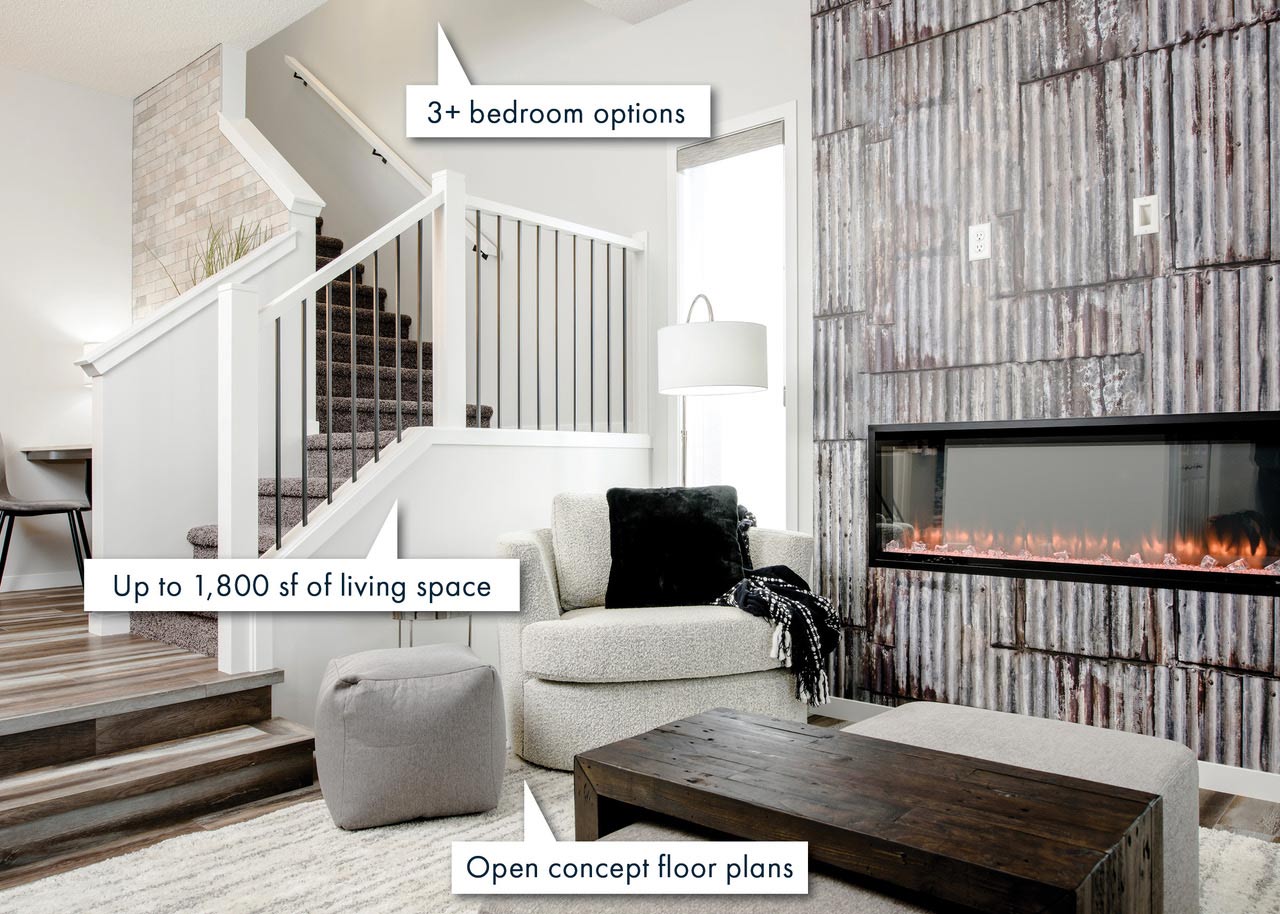 Four Benefits of a New Laned Home
Laned homes offer everything that a front garage home can provide you, at a more affordable price tag. With ample space and available upgrades, you can match your new home to your lifestyle, wants and needs.
A laned home is a detached single-family home, usually with a rear detached garage, which is located at the back of the home and accessible by an alley or lane.  This home style provides more curb appeal by not having the garage take up the front of the house. Laned homes offer plenty of conveniences, including:
1. More than enough space for your family to grow
You might be surprised by how much space a laned home provides. You can get a home with up to 1,800 square feet and three or more bedrooms. Not only that, but if you decide to develop your basement in the future, you'll have even more space to enjoy with your family.
2. Private detached two car garage
With a convenient two car garage, you'll never have to worry about where to park your car. Your car will have a warm home year-round! No more scraping your car windshield in the early mornings when you are on your way to work. The garage can also be used as extra storage space or a workshop for you to explore new or old hobbies.
3. All the upgrades you desire
When you purchase a laned home, you get plenty of space and convenience at an affordable price. With the savings you can afford to customize your home how you want with upgrades like luxury vinyl flooring, granite countertops, spacious islands, extra soft carpeting and more!
4. Enjoy your privacy
You won't need to worry about hearing your neighbours and vice versa since a laned home does not share any walls. You'll also have your own private yard to relax without interruptions.
City Homes Master Builder, Landmark Homes and Morrison Homes each have a brand new laned showhome, so you can explore the benefits of laned homes, online or in-person. The showhomes are open from 3-8pm from Monday-Thursday and 12-5pm on Weekends and Holidays. We recommend booking an appointment in advance to secure your spot.
Back To All Articles