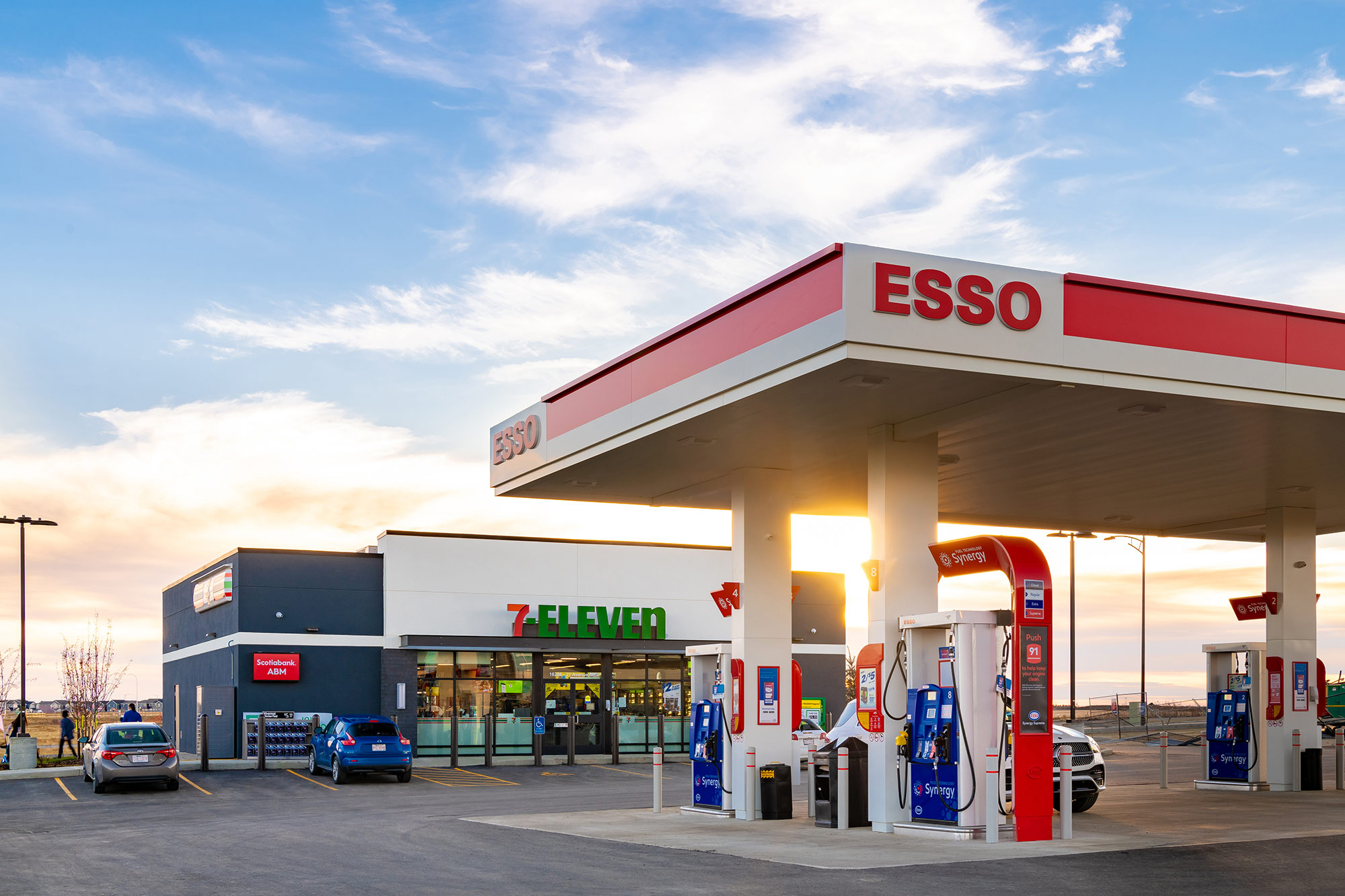 New Retail Neighbours are Moving Next to the Community
With brand new shops and services opening next door in Glenridding Landing, convenience has never been so convenient. A simple walk across the street will allow you to grab some quick groceries, grab your morning coffee, visit your family dentist and so much more.
Located west of Glenridding Ravine, on the corner of Rabbit Hill Road and 21 Ave SW are shops and services. 7-Eleven convenience store and gas bar already calls Glenridding Landing home, with construction on the rest of the surrounding retail space wrapping up, with many shops and services moving in throughout the Spring.
These convenient new neighbours include a Daycare, Dentist office, Physiotherapist, Salon and Liquor Store, with many more to come.
More Retail and Services Nearby
If you're looking for more, there are limitless opportunities nearby at the Currents of Windermere, just a short five minute drive away. Here you'll find clothing boutiques, a movie theatre, restaurants, spas and salons, big box stores, and everyday conveniences like banking, hardware, groceries.
Convenience and Leisure
In Glenridding Ravine, you have easy access to all the other great amenities of West and South Edmonton, including 8 Golf Courses, 3 Major Shopping Centres, 3 Hospitals, 4 Off-Leash Dog Parks, 2 Ski Resorts and 2 Recreation Centres. With all that living in southwest Edmonton has to offer, convenience and accessibility have taken on new meaning for families and homeowners living in Glenridding Ravine.
Back To All Articles